The Strait Story
The Carquinez Straits story is not really a story, but more of a confusing, if not suspect, string of circumstances. It was in the summer of 1999 when these men first started conceiving the notion of playing their rock music instruments in the same time, key, and room with each other. Vocalist/guitarist Jed Brewer was happily scooting along as the "clubhouse assistant" for the semi-pro baseball team, the Sacramento Steelheads. He was content with his duties that included washing the players' soiled uniforms, filling up the Gatorade jug, and serving as booky for anyone on the team who bet on pro sports. It was at a home game against the Chico Heat that Brewer first met the H-Bomb, also known to some as Greg Hain. While trying to wrestle away a foul ball from the Hain, Brewer noticed that Hain had pronounced calices on his fingers. As it turns out, the H-Bomb played bass guitar to pass the time between sales while running his West Sacramento junk yard, House of Hain. (Think Sanford and Son with a more bass-driven theme song) The seed was planted.

Weeks later Brewer and Hain were at the Monte Carlo Club watching arena football on the wall-mounted TV and doing business (Hain had become addicted to sports betting) when they were busted by an undercover state narc who was monitoring the capitol's high-stakes tavern gambling. This humiliating incident suddenly blossomed into a new friendship when it was discovered that the narc shared the same affection with the apprehended for the first David Gilmour solo album. He let the two men go with a wink and their promise do get together and play side 1 the next weekend. This bendable state worker was drummer Paul Takushi..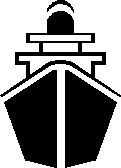 It was only a month later when these three new pals were driving back from a model train convention in Emeryville that they decided to pull over in Crockett and take a refreshing dip in the Carquinez Straits. Indian summer was at full-strength this particular September and Brewer's Toyota pick up did not have air conditioning. While back stroking fancy-free and nude in the chilling straits they encountered a kindred soul dog-paddling in circles. Mark Searle was also trying to beat the heat. Searle had just returned from KISS' World Tour, where he served dutifully as Gene Simmons' guitar tech. He invited the guys to get burritos at his favorite tacqueria, Lorenzo Loco, in Vallejo. While getting money out of his Willie Nelson Velcro wallet for his veggie burrito, a guitar pick fell to the floor. It seemed like the pick bounced off the tile in slow motion, end over end, until finally settling on a salsa stain. It was a once in a lifetime moment of clarity. Model trains would now have to take a back seat. They had found their man.
Or, you can investigate the media source below for the strait story:
Sacramento News & Review's Feature on our heroes back in- 5/24/02
Update:
Jed, Paul, and Greg have also launched a new band called San Kazakgascar and are starting to play out. Take a look/listen.